Physician Exchange Program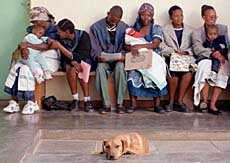 Nearly 100,000 children in South Africa, Botswana, Namibia, Lesotho and Swaziland are living with HIV/AIDS
Program Update: Read the mission report from Dr. Givans Ateka, a physician from Lesotho who completed the physician exchange program in May, 2002.
The Physician Exchange Program at Baylor includes training in both biomedical and behavioral approaches to HIV prevention and treatment. The program is flexible, and can be adapted to accommodate a variety of needs and interests. It includes didactic presentations on a variety of HIV-related topics, as well as experience in several clinical settings in Houston.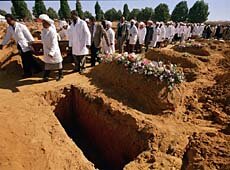 2.4 million Africans died of AIDS in 2002 alone

Trainees participate in weekly Patient Management and Citywide Infectious Disease Conferences, as well as the monthly lecture series sponsored by Baylor's Center for AIDS Research.



African physicians can choose to rotate through any of three clinical services during the course of their training: the pediatric HIV service, based at Texas Children's Hospital (four weeks); Dr. Joseph Gathe's adult HIV service and clinical research center, based at Park Plaza Hospital (two weeks); and Dr. Hunter Hammill's obstetric HIV service (two weeks). Dr. Gathe's adult HIV service emphasizes the care of HIV-infected women. In addition to the routine management of HIV-infected women and children, including use of prophylactic medications and antiretroviral agents, treatment of opportunistic illnesses, and management of treatment-associated toxicities, trainees have the opportunity to become familiar with the study protocol-related management of HIV-infected women and children.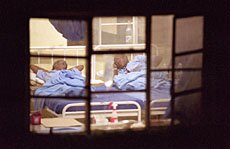 Half of all people with HIV become infected before they turn 25, and die before they turn 35.

Trainees attend clinic and in-hospital rounds on a daily basis. After the completion of their training, these physicians can continue their education through distance learning on the Web page, bayloraids.org.