Opportunities for Clinical Trials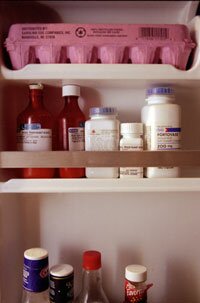 Physicians may refer patients to the Texas Pediatric HIV Resource Center for participation in clinical research studies. Funding for transportation of HIV-infected children and their caregivers to Houston to participate in clinical research is available. Call or e-mail us for information. The following clinical trials are available:
Late Outcomes of HIV (PACTG 219)
Title: Pediatric Late Outcomes Protocol
The goals of the study are two-fold:
1.) To describe late outcomes of growth, neurologic and neuropsychologic function, quality of life, organ system toxicity, metabolic disorders, development of opportunistic infections and malignancies, and immunologic and virologic parameters in HIV-infected infants, children, and adolescents.
2.) To determine if uninfected infants born to HIV-infected women demonstrate any short- or long-term adverse clinical or laboratory effects due to exposure to antiretroviral therapy or immune therapy/vaccines in utero, the perinatal period, or early infancy.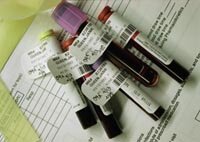 CD4-IgG2 Study (PACTG 351)
Title: A Phase I/II Trial of CD4-IgG2 in HIV-Infected Children The goals of the study are to find the appropriate dose and to test the efficacy of CD4IgG2. CD4IgG2 is an agent that is being studied to determine its effect on the body's immune system.
Efavirenz Plus Nelfinavir Study (PACTG 382)
Title: A Phase I/II Open-Label, AUC-Controlled Study to Determine the Pharmacokinetics, Safety, Tolerability, and Antiviral Activity of DMP 266 (Efavirenz) in Combination with Nelfinavir in Children
Switching Strategies Study (PACTG 390)
Title: A Phase I/II Randomized, Open-Label Study of Combination Antiretroviral Regimens and Treatment-Switching Strategies in Antiretroviral Naive Children > or Equal to 30 days and < or equal to 18 Years of Age
Varicella Vaccine Study (PACTG 391)
Title: Use of a Live-Attenuated Varicella-Zoster Virus (VZV) Vaccine to Boost Immunity to VZV in HIV-Infected Children Previously Infected with Varicella
Body Composition Study (PACTG 1010)
Title: Effect of Antiretroviral Therapy on Body Composition in HIV-Infected Children
Ritonavir and Indinavir Study (PACTG 1013)
Title: A Phase I/II Trial of Protease Inhibitor Therapy with Ritonavir and Indinavir in Children Failing Other Antiretroviral Therapy
HAART Cycling Study (PACTG 1015)
Title: Intensification of HIV-Specific CD4 and CD8 Activity by Cycling Highly Active Antiretroviral Therapy (HAART) in Pediatric/Adolescent Patients with <50 HIV RNA Copies/ml
PEG-Intron Study (PACTG 1017)
Title: Safety, Tolerability, Antiviral Activity, and Pharmacokinetics of PEG-Intron in HIV-1 Infected Children
Emtricitabine Study (PACTG 1021)
Title: An Open-Label Study to Evaluate the Safety, Tolerance, Antiviral Activity and Pharmacokinetics of Emtricitabine in Combination with Efavirenz and Didanosine in a Once Daily Regimen in HIV-Infected Antiretroviral Therapy Naive or Very Limited Antiretroviral Exposed Pediatric Subjects
Pneumococcal Vaccine Study (PACTG 1024)
Title: Evaluation of Immunogenicity of Pneumococcal Conjugate Vaccine and Routine Pediatric Immunizations in HIV-Infected Children Treated with Highly Active Antiretroviral Therapy (HAART)